Projectguggenheim in Poland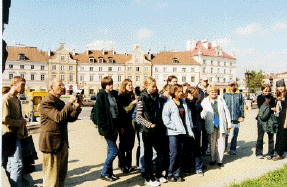 Lublin has been called the Polish Jerusalem, and the Jewish Oxford, because it was an autonomous center of Yiddish and Hebrew culture since the second half of the 15th c. The beginning of Lublin's greatness is dated to the arrival of Rabb. Jacob of Trento whose presence indicated the existence of a strong religious community called a kahal.

In 1602 one fourth of the inhabitants of Lublin,(8000) were Jews, by 1865 the figure rose to close to 13,000, or 52 percent of the inhabitants, and by 1931 there were close to 39,000 Jews.
Most everyone was murdered by the Nazis. On 24 Marchl942 the children and the elderly from the Jewish shelter were transported to the Tatary meadows on the outskirts of Lublin and shot dead by the Nazis. Such was the fate of the teaching staff who accompanied the children at their own request. On the same date several officials of the Jewish community were deported to the extermination camp at Belzec. During the liquidation of the Jewish ghetto the square opposite the shelter was used by the Nazis to select Jews for deportation to the concentration camps.
A commemorative plaque is attached to the front wall of the building which now houses the Youth Cultural Center. The absence of Jews in Lublin is therefore a void, and our curriculum hopes to give the children of Lublin the means to fill it in a positive way.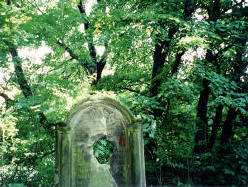 Our Curriculum does not focus on the Holocaust but on the literary and cultural achievements of the Jewish community, and on the meaning and significance of Judaism and the Jewish tradition The program is developed by PROJECTGUGGENHEIM together with the AMERICAN POLISH JEWISH STUDIES ASSOCIATION
The Curriculum is being designed with the help of Professor Monika Adamczyk Gabrowska of the Institute for Jewish Research at Maria Sklodowska University in Lublin and a group of talented Polish teachers who volunteered from the Lublin school system After a Teacher's Training Seminar in November 2001 plans for publication are being made by Marta Kubiszyn and Gregorz Zuk of the Brama Grodzka- Teatr NN.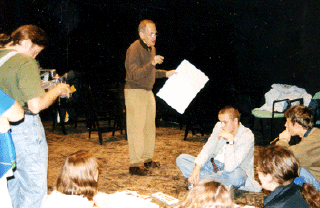 Pictures from a walk through the old Jewish cemetery of Lublin by a group of Polish children . The children got together afterwards to discuss their experience and to express their feelings through their art.